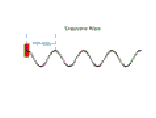 A wave is a disturbance in a medium.

It carries energy from one point to another without transferring matter.

There are two main types: Longitudinal and Transverse.

Sound waves are an example of longitudinal waves.

Typically, sound waves travel at about 340 meters per second in air at room temperature and pressure.

We use three ways of representing the propagation of waves:
Dots.

Colour maps.

Line graphs.
WAVELENGTH-FREQUENCY RELATION

Frequency, f, wavelength, λ, and wave velocity, v, are mathematically related by:
POINT SOURCES, INVERSE SQUARE LAW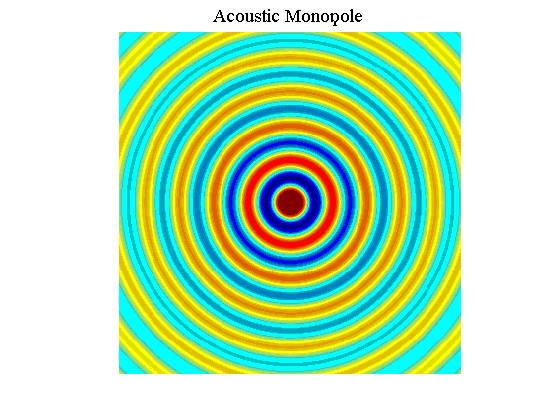 The energy carried by waves that radiate uniformly in all directions from a point source decay as the inverse of the square of the distance from the point source. This is known as the inverse square law.